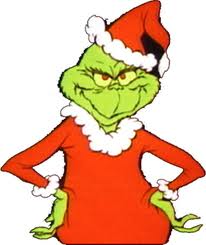 People are miserable during the holiday season. They are impatient, discourteous and downright hostile everywhere you go. My patients come into my office and complain about how stressed-out they are and how expensive all the gifts are and how they wish that they didn't have to visit their annoying relatives who they despise. Couples fight more during the season and despite the fact that its supposed to be 'all about the children', they feel that theirs are ungrateful and spoiled.
Why is it that we continue to torture ourselves during the holidays? Don't we know that the point is to 'be merry' and bring 'good tidings' and 'peace on Earth'? Yes – We know. But we are all just mice in a maze, running around and around hoping to find a way out.
It is my wish for Christmas that we all STOP running and change the game. You know you want to do it differently this year. You say you should spend less on the kids' presents and give to charity instead. You say you should just have a peaceful holiday at home with just your spouse and kids instead of driving to your cousin's house 3 hours away. You say you should just go to a movie and order-in Chinese food instead of cooking for three days. You say its not about the gifts: It's about the 'meaning of the season'. Then stop worrying about what everyone else thinks! Be a trendsetter…And you just might have a Merry Christmas after all.
Related posts